Why Choose
Green Coast Artificial Grass?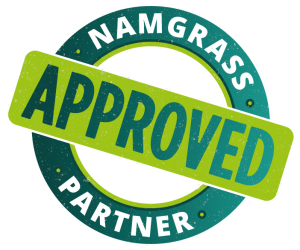 With the massive water problems facing South Africa today, artificial grass is the perfect way to maintain a beautiful looking garden without water wastage. Artificial grass is a synthetic grass turf alternative to real grass; it is exceptionally durable and safe for kids & pets. An artificial lawn will always look well maintained, and is in itself low maintenance, with superb drainage.
With our cost-effective & efficient installations, your garden will never look more beautiful; and you can rest assured that you are saving on water costs, and on the cost to the environment. Enjoy a perfect green lawn all year round without the hassle & cost of water restrictions!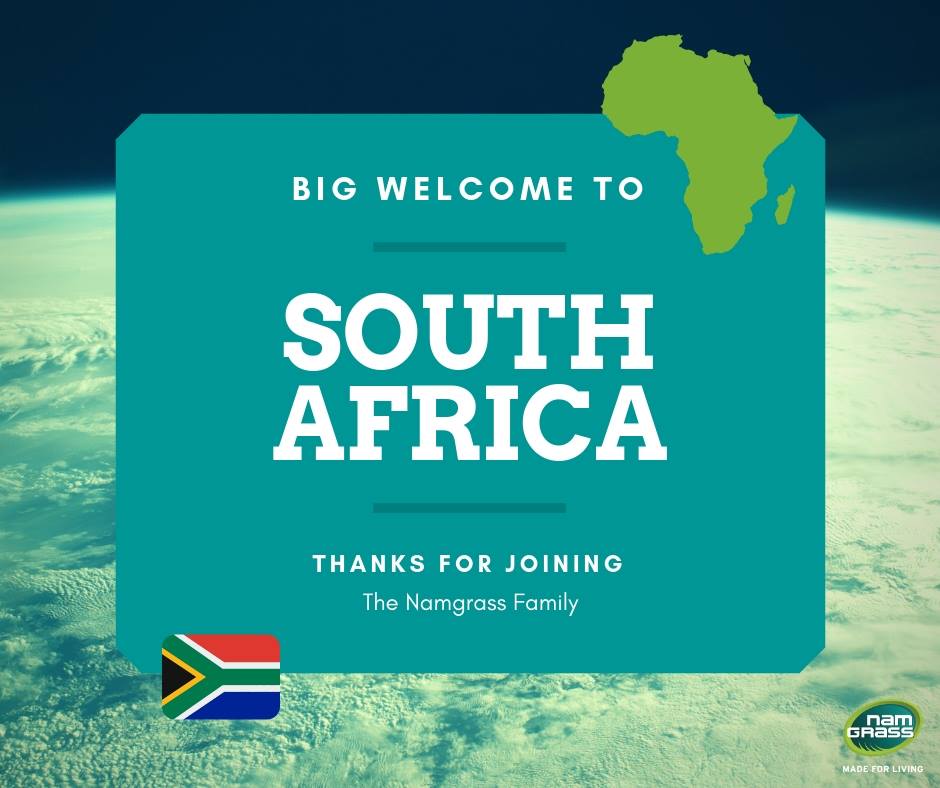 Why Namgrass
Artificial Grass?
100% Manufactured in Belgium.
10 Year Manufacturing Warranty.
We design, manufacture and distribute all our own products.
We've been doing this for over 30 years.
We're a global brand, available in 20 countries.
We're the ONLY SA artificial grass brand that can boast all of the above.
10 Year Manufacturing Warranty
5 Year Installation Guarantee
Top of the range grass
Namgrass supplies the softest and most realistic looking artificial grass in SA
Cost Effective Installation
For the best quality and appearance, the Namgrass range offers the best materials and quality on the market, in an elegant range of styles and colours.
"Jurgens and his team delivered a finished project way beyond my expectations. As an architect and designer, I am seriously particular and fussy, not to mention incredibly anti-Artificial lawn, but tough times called
for tough measures and in the end I relented!
Jurgens assessed my requirements and convinced me to go with a 35mm lawn which was perfect. The team arrived when they said they would and the same went for when they completed.
We could not be happier and in the end, its made my house and is definitely not a compromise.
Definitely on my list of preferred contractors !"
Nic Criticos
"We recently had Green Coast fit a new artificial lawn at our home in West Beach. I must compliment Jurgens & his team; from the outset to completion, the process was a pleasure. Jurgens provided friendly, professional and informative advice and the execution of transforming our drought-ridden lawn into a lush putting green looking alternative was quick & slick.  If you are considering the artificial grass route then I would certainly recommend using Green Coast." Richard Ellis
"We absolutely love our new artificial lawn. Jurgens and his team did an excellent job. They were in and out in 2 days, job done, cleaned up well after themselves. It was really a smooth and easy transaction. Thank you guys." Hayley Durbach
"I was given a project to design the local school library and really wanted a natural theme for the children. Grass was a great option and I contacted a couple of various companies but Jurgens at Green Coast got the job, he is professional, efficient, knowledgable and has given the library a new lease of life. I can definitely recommend his company and will use his services again. Many Thanks, " Gem - Gembydesign
Home, Commercial, School, You Name It, We'll Be there.
CAPE TOWN